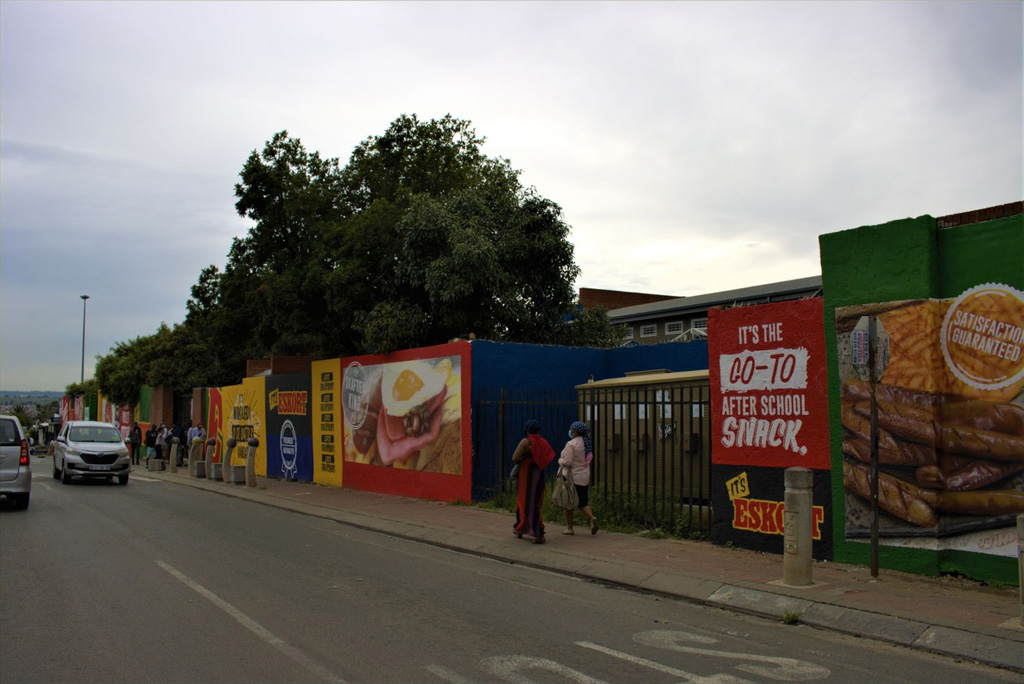 As South Africa's leading pork manufacturer, Eskort has been a part of Mzansi lunch boxes for over a century and we want to earn our rightful place in South African hearts.
Our out of home media strategy enables us to become part of the Mzansi conversation while creating brand love, association and awareness. Our approach is twofold, while we engage with our consumers on the streets of Mzansi – we collectively support the communities where we invest in out of home media.
The biggest project to date was branding the walls of Alexandra Secondary School, on John Brand Street in Alexander. While we believe the branding creates enormous brand visibility, we also recognised the need to support the school's feeding scheme that's responsible for feeding 2000 school children.
We donated 15 cases of 500g rib burgers to help feed the school children of Alexandra Secondary School. The school received this donation with overwhelming gratitude. The rib burger patties were an easy to prepare, convenient meal solution to feed the kids in the time where they experienced water constraints and they were able to serve these at lunch time.
The principal shared a heartfelt letter of gratitude expressing that initiatives such as this one inspire and motivate the students .