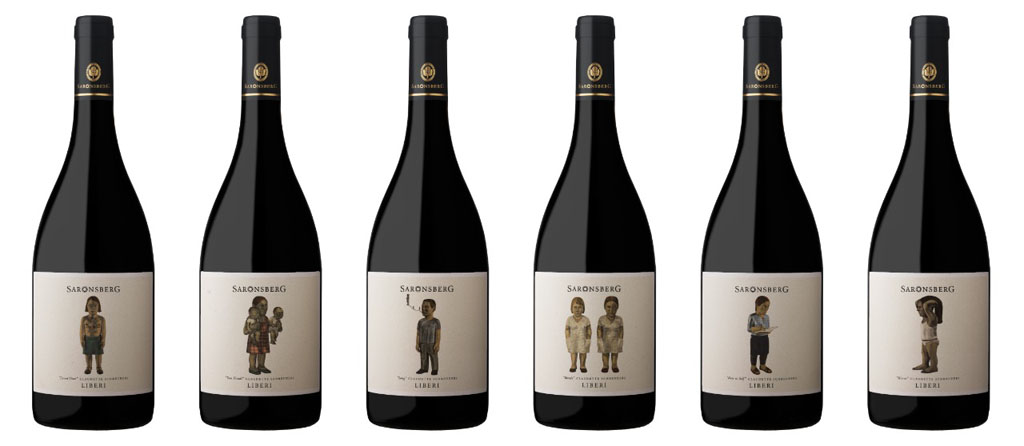 Passion and commitment. The foundation of Eskort. Moving beyond just business, Eskort strives to help build the foundation of our communities through the education of our youth – the future foundation of our country. Eskort has asked guest artist, Claudette Schreuders to help make this project possible through a series of prints reflecting the everyday life of Africa's society, all to adorn the mouthwatering Pinotage 2017 RESERVE produced and bottled by Saronsberg. Liberi. For our Children. For the future of South Africa, a future worth fighting for. In collaboration with Saronsberg, Eskort plans to repeat the success of the Liberi 2020 initiative. Claudette Schreuders is a South African sculptor probably best known for her 2004 commissioned work for the V&A Waterfront in Cape Town, comprising of four life-sized bronze sculptures of South Africa's Nobel Peace Prize Laureates. Claudette's work is all about telling stories through portraiture, namely the search for an 'African' Identity in a post-apartheid 21st century.
For Schreuders "Portraiture is something where you try and make a person with the idea you have of them". Her painted wooden figures give off a particular sense of ownable space through their stance and 'stare' which she has successfully translated into her lithograph prints documenting her sculptural work. And much like a good selection of wine, her work is best seen in a series of small installations, helping to convey her narrative that she strives for. And so, much like in African art where they say "this is a beautiful person because he is complete" – you can complete your wine collection with the limited edition Liberi & Saronberg Pinotage RESERVE.
This year, Eskort has partnered with the Atterbury Trust to distribute the funds raised, helping local feedings schemes, cultural upliftment, education and scholarships.
Supporting Liberi. This collector's case of Saronsberg Pinotage RESERVE is available at R1188 per case (R198 per bottle). The art of collection never tasted so good.
Please contact us to order yours today!
Leonika Peret (LeonikaP@eskort.com | 0123454452)