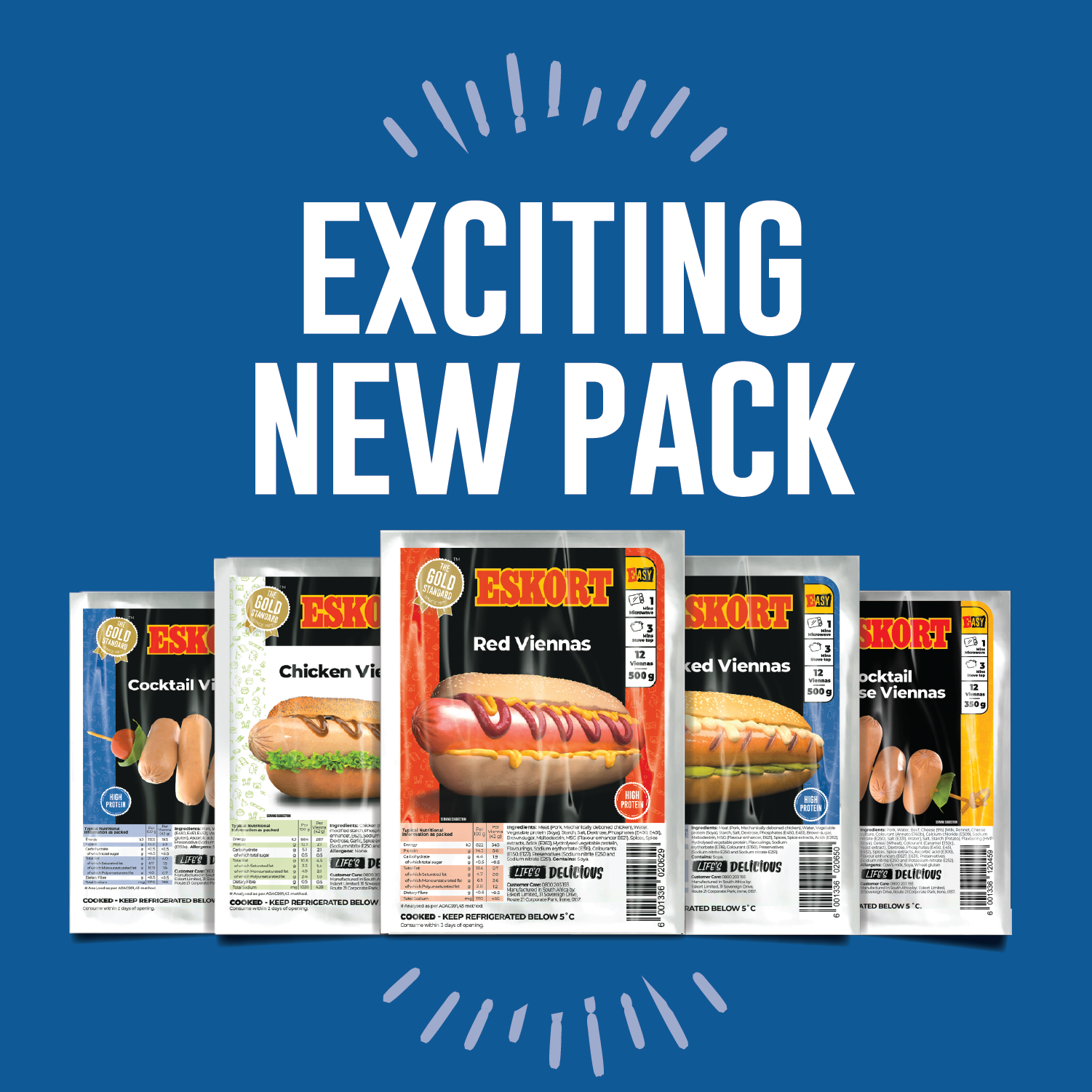 Eskort is thrilled to announce the launch of their exciting new packs across their delicious Vienna range. The objective of the new pack innovation was to drive differentiation and disrupt the Vienna category by introducing innovative 3D designs that make their product stand out on shelves, while also proudly embodying the new Eskort corporate identity.
Executing the vision of bold packaging was a special task but before even undertaking it, Eskort studied international design trends and innovations then plotted a way forward. By merging clever packaging technology into the look and feel, Eskort did not hold back on establishing its footprint on the world design scene. This new type of technology combines three-dimensional digital image processing technology, which is more suited to meet the goals of package development.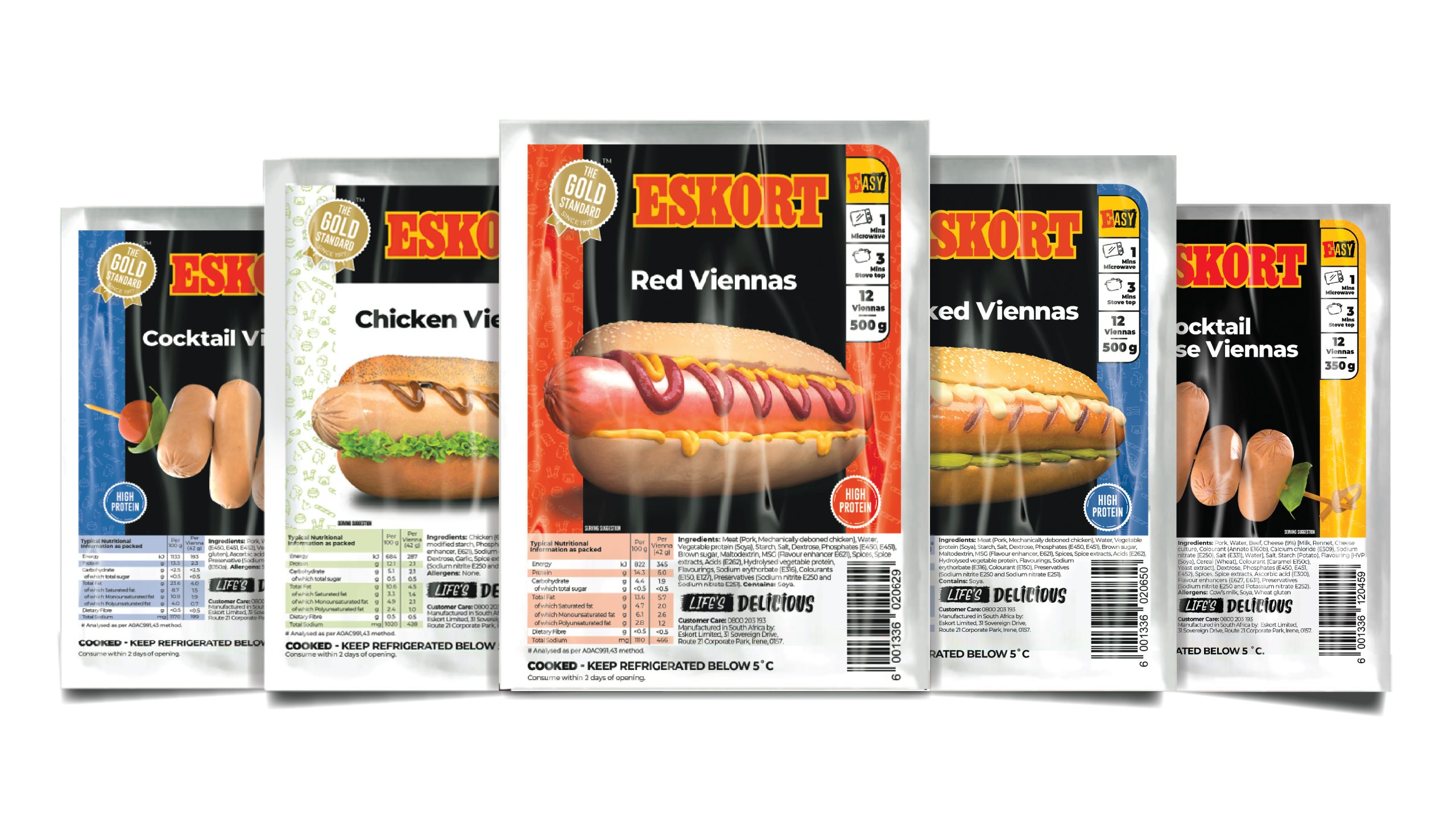 To support the launch of the new packaging, a 360° campaign was created, drawing on Eskort's rich history and heritage. As the proud home of SA's original vienna since 1917, the goal was to encourage consumers to always choose Eskort by solidifying their rightful place as SA's one and only Original Vienna – driven by the overarching campaign line, "Choose SA's original vienna. Anything else, simply isn't good enough".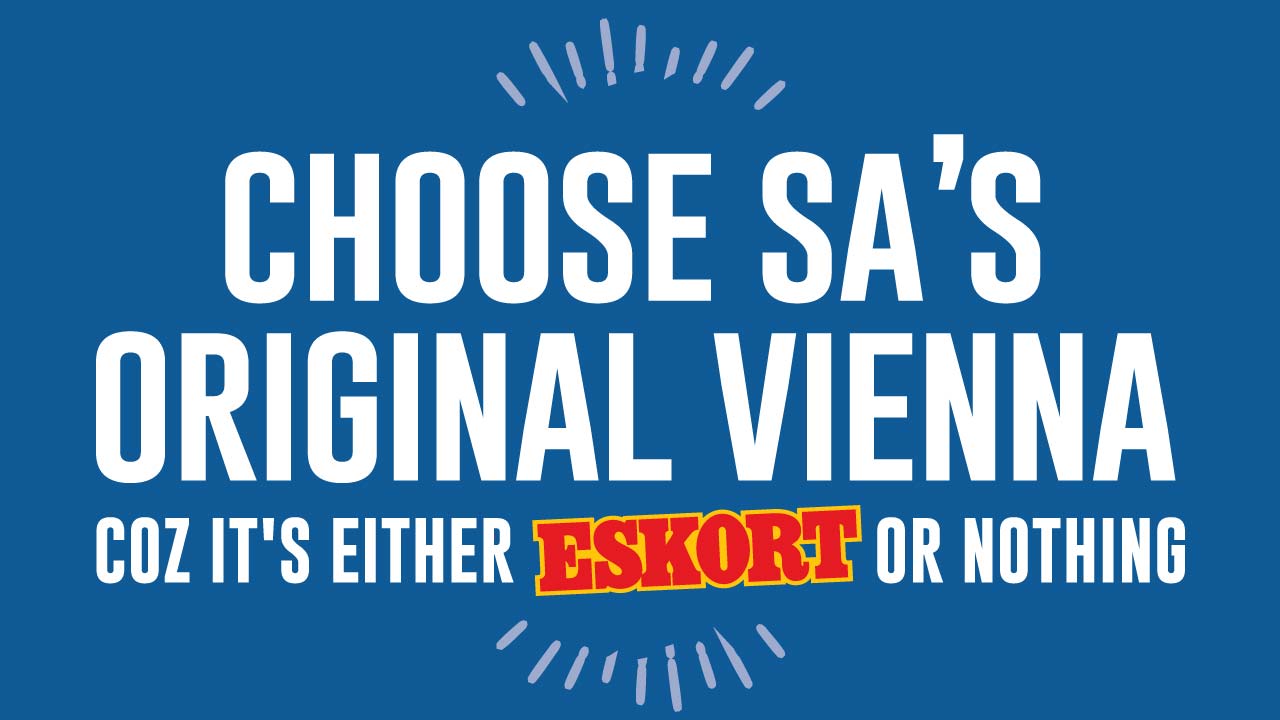 "To bring this idea to life, we reimagined 'Original' as more than a brand quality, but rather as a dietary preference. When Original is considered as a dietary preference or requirement, then it stands to reason that there are people who will only eat 'The Original'. If it's not 'the Original' they just won't eat it, because it simply doesn't measure up to Eskort. We enlisted the help of an adorable and precocious young girl to illustrate the message that only 'The Original' is acceptable to her, and anything else is simply not good enough",  says Group Marketing Manager, Marcelle Pienaar.
The campaign has been launched through an omni-channel approach led by two campaign videos that are supported by various communication tactics that run across digital, print, billboards, and instore retail marketing – all geared to increase reach, land the campaign messaging and promote the new packaging launch.
The new Eskort Viennas packs are available nationwide offering over six variants in a variety of pack sizes, offering a Vienna for every discerning Vienna eater. Try our range of Original Viennas, because anything else, simply isn't good enough.