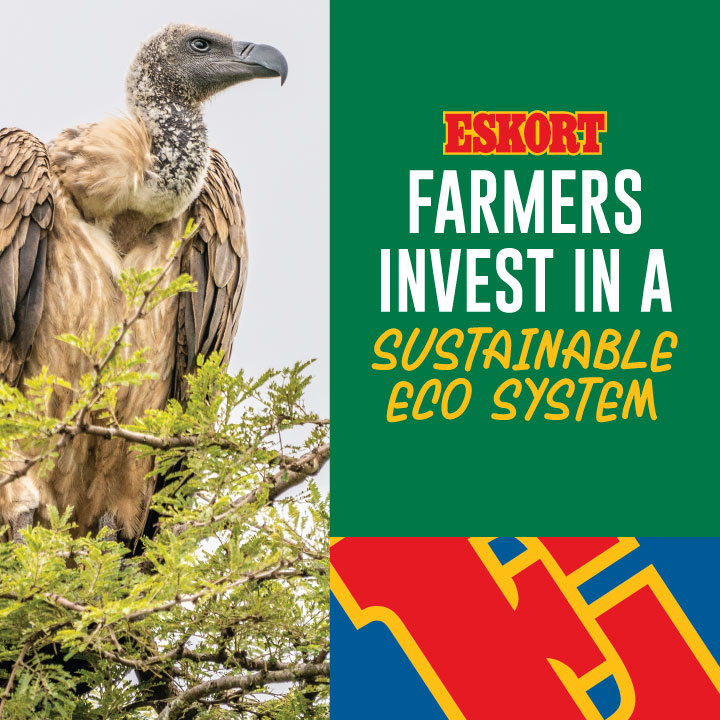 Our farmers at Walt Landgoed recognise the significance of responsible farming practices and the impact they have on the environment. Walt Landgoed identified an opportunity to responsibly manage their farm's mortalities by minimising environmental waste. They have established a vulture restaurant to provide a bird-friendly food supply for the dwindling vulture populations of Southern Africa.
Their efforts have not gone unnoticed as many farmers in South Africa have followed their lead by establishing their own feeding sites. These feeding sites enable vultures to feed themselves and their young, providing a safe and reliable food source. This effort plays a critical role in sustaining various vulture populations in Africa by maintaining ecological balance and health.
Eskort realises that the connection between agriculture and nature is crucial in protecting the environment while ensuring the continuity of the agricultural industry. This is why Eskort chooses to partner with farmers who prioritise sustainability and the environment. By doing so, there is a collective effort in working towards a brighter and sustainable future for agriculture and nature.