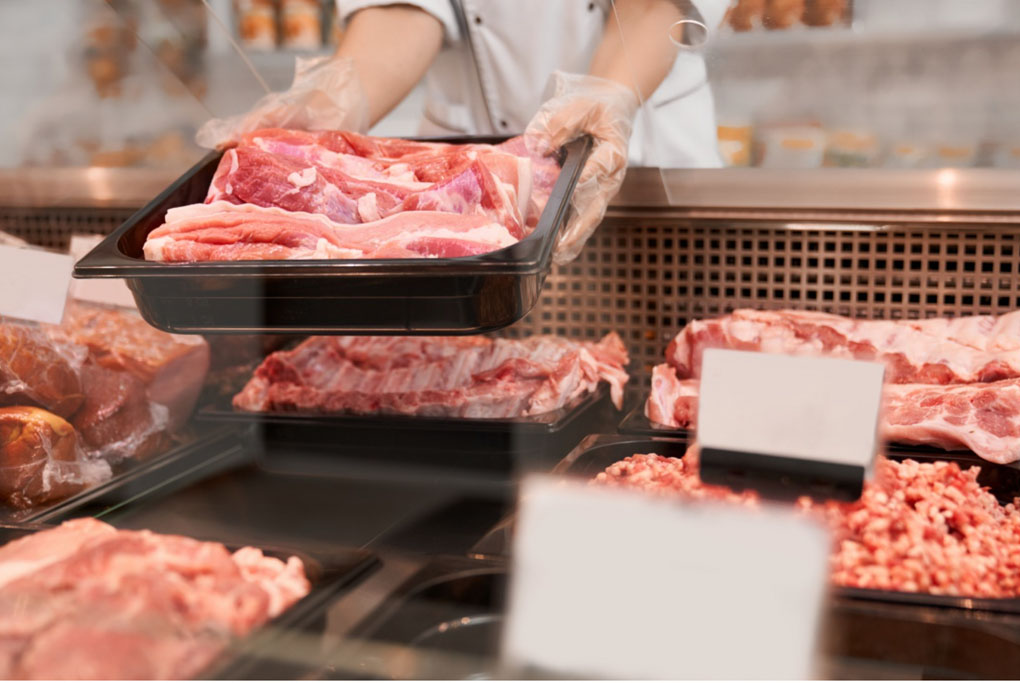 Mudiwa Gavaza is joined by Eskort's Marcelle Pienaar and Paul Matthew, CEO of SA's Association of Meat Importers and Exporters
13 JUNE 2022 – 17:45
Rising meat prices are the focus in this edition of the Business Day Spotlight.
Our host Mudiwa Gavaza is joined by Marcelle Pienaar, brand marketing manager at local meat manufacturer Eskort, together with Paul Matthew, CEO of SA's Association of Meat Importers and Exporters (AMIE).
In an environment of rising living costs, the discussion focuses on meat inflation, specifically how this has affected the pork and chicken markets. What choices are consumers making when buying meat products in the face of these price changes?
According to Stats SA, food and nonalcoholic beverages inflation increased 6.4% year on year in February, placing pockets under more pressure.
Join the discussion:
Pienaar says sales figures from Eskort indicate that hard-hit consumers have increasingly turned to cost-effective options such as viennas and polonies, as well as liver or bacon spread for their choice of protein.
By end-March 2022, demand for its viennas and spreads had spiked as much as 11.4% and 15.2% year on year, respectively, as households have sought to add more affordable meat alternatives to shopping baskets.
Eskort supplies several major retail chains, such as Shoprite, targeting low- and middle-income consumers.
In the chicken market, AMIE is calling for the urgent removal of trade tariffs on all poultry products, a three-year moratorium on any new tariffs, as well as supporting the removal of VAT "to ensure cash-strapped consumers will still be able to afford this critical source of protein".
Matthew, who is also a contributor to information forum ChickenFacts, says the price of chicken has increased by 10% every year for the past 10 years. He argues that a removal of tariffs alone could translate into a 33% decrease in prices on bone-in chicken pieces and between 18%-20% on chicken offal.
"We are facing a chicken price tsunami due to rampant inflation, global food and commodity shortages, the state of the economy post Covid-19, the impact of the war in Ukraine on global food security, the escalation in fuel, transport and electricity costs, increasing trade tariffs, supply-chain disruptions, and the fact that wages are decreasing and unemployment is increasing," says Matthew.
Topics of discussion include: how inflation has affected the pork and chicken markets in SA; factors driving up prices for meat; the balance of imports and exports for chicken and pork in SA; the move to cheaper protein options for consumers amid rising prices; and an outlook for the sector.
Engage on Twitter at #BDSpotlight