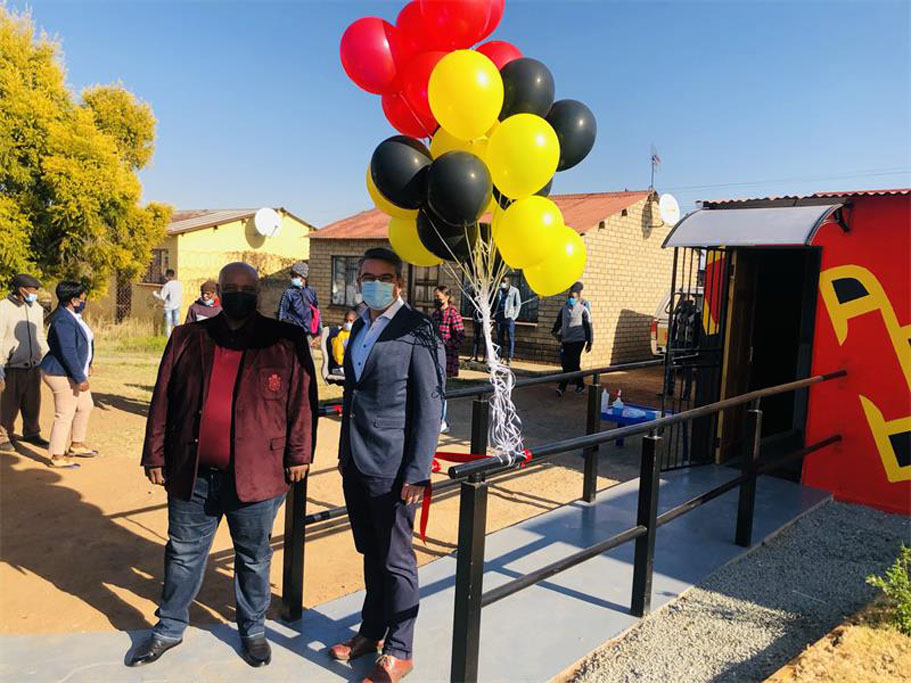 "Community involvement has the power to bring positive change to our communities," Arnold Prinsloo, CEO, said.
Thuthukani Disable Centre in Ratanda celebrated its newly renovated facility on May 27.
Thuthukani Disable Centre is a daycare facility that looks after 15 children, who depend on the centre for food, education and transport. In addition, they regularly undertake initiatives to raise awareness and educate the community about disabilities.
The centre went through a major revamp sponsored by Eskort, and the official handover of the new centre was done on May 27. The core philosophy of Eskort's Corporate Social Investment (CSI) projects is to give back to the local community in which they operate.
"Community involvement has the power to bring positive change to our communities," Arnold Prinsloo, CEO, said.
The staff at the factory in Heidelberg was asked to identify organisations in need of help and Thuthukani Disable Centre was one of the suggestions.
Shalom Mission Station in Rensburg also undergone a recent revamp as another CSI project.
"We kickstarted the renovation of Thuthukani Disable Centre in late April and is very excited to hand over the centre today," Marcelle Pienaar, Eskort Marketing, said.
The centre now has a brand new fitted kitchen, new office and furniture for the principal, a vegetable garden and a 5 000-litre water tank.
The physically disabled attendees can now access the centre with more ease, as a wheelchair ramp and rail was fitted. The floor surface was smoothed and bathroom facilities enlarged to make it wheelchair friendly.
"We place a strong focus on sustainable community investment to uplift the society at large and improve the quality of life of those who have supported us over the past 100 years," Arnold said.
Oupa Ngcongwane, chairperson at the facility, said: "We are eternally grateful and was stunned with the work done. It was way more than what we expected."
The staff at the Eskort factory shop also shared in the giving and collected funds among themselves. They bought groceries, blankets and toiletries with the money collected.
"When the staff was informed about the Thuthukani Centre revamp and the handover today, they decided to help as well and contributed from their own pockets," Willie Lõtter, manager, said.
"Some of the attendees are very vulnerable and others have special needs and require therapy session. We are so happy and excited to welcome them at our newly renovated centre and very grateful towards Eskort," Emma Ndlovu, principal, said.
The ribbon for the official handover was cut by Lesedi Local Municipality mayor Mluleki Nkosi.